A roundup of top news and information about Wisconsin's response to the coronavirus
COVID-19 cases and hospitalizations are ticking back up in Wisconsin this week after weeks of falling or steady levels, David Wahlberg of the Wisconsin State Journal reports. In response, a top Department of Health Services official is urging people to keep wearing masks and avoid large gatherings. The warning signs include a daily average of 459 cases on Thursday — up from a daily average of 386 cases a week ago. "We don't want to take five steps back just when we're at the cusp of things getting a lot better," DHS Deputy Secretary Julie Willems Van Dijk said. And Friday, health officials announced that the first case of the highly contagious Brazil variant of the coronavirus has now been detected in Wisconsin, making it the third such variant circulating here. 
Top Stories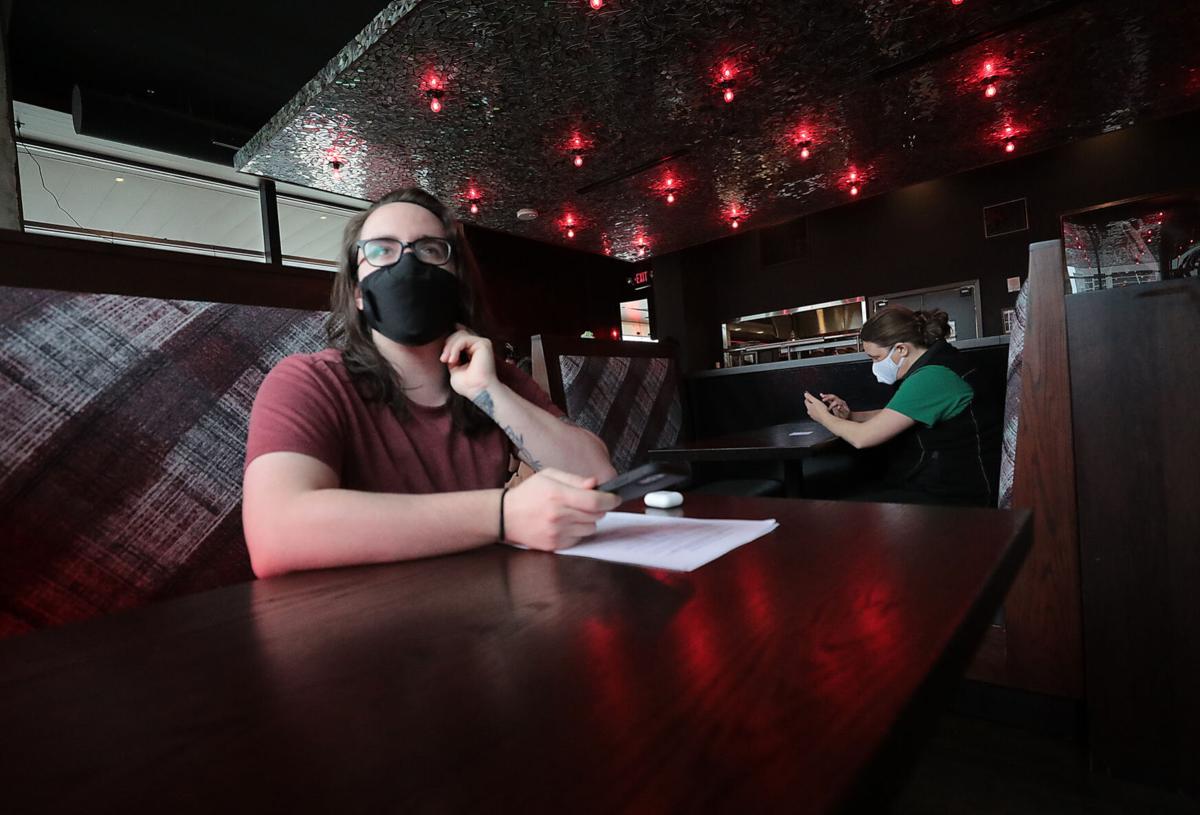 Amid uptick in COVID-19 cases, Wisconsin health official urges masks, preventive measures — Wisconsin State Journal
Rock County not considering tighter restrictions despite rise in COVID-19 cases — GazetteXtra
Over 30 Eau Claire County residents may have been reinfected with COVID-1 — Eau Claire Leader-Telegram
Wisconsin officials still working to identify where COVID-19 victims from 'unknown' housing settings were living — Milwaukee Journal Sentinel
Even for those teaching in person, this school year is a long way from 'normal' — WPR
'I don't think there's any end in sight': Some unemployed workers still waiting on federal benefits — Milwaukee Journal Sentinel
'A little bit surreal': EC man got polio, COVID-19 vaccines at North High School— Eau Claire Leader-Telegram
In Wausau, heated school board race centers on last fall's reopening debate — WPR
What are we missing? And how are you coping? Help us provide critical information and accountability by filling out this form or emailing us at tips@wisconsinwatch.org.
Quotable
"It is incredibly important for the mental health of our kids to get them back into as normal of a routine as possible. And if keeping them masked for a few months longer is the way to do it, I'm all for that."

— Kawsar Talaat, an infectious-disease expert and assistant professor at Johns Hopkins Bloomberg School of Public Health, speaking to the Washington Post on advice for vaccinated parents with unvaccinated children.
Data to note
Here's a look at the Department of Health Services' vaccine dashboard, which showed Friday that 74.2% of Wisconsinites ages 65 and older have gotten at least one dose — as have 28.1% of the state's overall population. Racial disparities persist in distributing vaccines. The shares of Black, Hispanic and Native American residents to receive a dose remain below that of white residents.   
Public health officials continue to urge Wisconsinites to wear masks and practice physical distancing until vaccinations are more widely distributed. On Friday, the state DHS reported 534 new cases and no new deaths. The state also adjusted the statewide death toll down by two to 6,597.
WisContext offers this visualization. 
Find a vaccine site near you
DHS has this interactive map of vaccine providers across Wisconsin. Vaccinations are generally by appointment only and it may take time to schedule appointments with providers due to limited supplies of vaccines. 
Resilient Wisconsin
People helping others and showing resilience during this time of anxiety. Send suggestions by tagging us on social media — @wisconsinwatch — or emailing us: tips@wisconsinwatch.org. 
'We want to get out of this': Gee's Clippers is helping to get the COVID-19 vaccine to Milwaukee's Black community — Milwaukee Journal Sentinel
Madison business survey shows glimmers of optimism amid economic havoc —Wisconsin State Journal
'Sheltering in Poems' finds the words for Wisconsin's pandemic year — Cap Times
Pandemic spurs massive growth in curbside pickup, delivery for food pantries. — Wisconsin State Journal
Access to some stories listed in the Wisconsin COVID-19 Update may be limited to subscribers of the news organizations that produced them. We urge our readers to consider supporting these important news outlets by subscribing.
Case numbers in Wisconsin creeping back — 3/26/21 is a post from WisconsinWatch.org, a non-profit investigative news site covering Wisconsin since 2009. Please consider making a contribution to support our journalism.